Osteoporosis Certification Course:
                                    Dr. Fishman's Method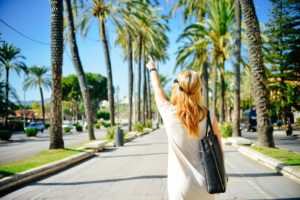 Coconut Grove, FL
Aum Home Shala Yoga Studio
Friday, October 5: 7:00–9:00 pm
Saturday, October 6: 9:00 am–5:00 pm
Sunday, October 7: 9:00 am–5:00 pm
Monday, October 8: 9:00 am–4:00 pm
3104 Florida Avenue
(305) 441-9441
Peer-reviewed research shows that yoga can help build bone density and reverse osteopenia and osteoporosis. Given the increasing number of older students coming to yoga classes, teachers need solid, evidence-based training in order to effectively serve these students. Dr. Fishman's Method, consisting of 12 poses, has been proven to increase bone density for students with osteoporosis or osteopenia, and to prevent bone loss in those without those diagnoses. This method is the subject of the training, which includes 20 hours of prerequisite online material covering the science and yoga practices involved, plus 20 hours of in-person instruction in how to teach the poses.
Graduates of the course will be certified to teach Dr. Fishman's Method. You will learn how to prepare new students to practice safely, and how to adapt the 12 poses for any level of student. Those who want this knowledge but are not intending to teach are also welcome to attend the training. Dr. Fishman's and Ellen Saltonstall's book Yoga for Osteoporosis is good preparation for the course.
The 12 poses are Vrksasana, Utthita Trikonasana, Virabhadrasana  2, Parsvakonasana,  Trikonasana, Salabhasana, Setubandhasana, Supta Padangusthasana 1 and 2, Marishyasana 3, Ardha Matsyendrasana, and Savasana. We will also teach several preparation and warm-up poses to support the proper alignment of the twelve poses, and guidelines for sequences to be used for ongoing classes. During the 20-hour live workshop, students practice the poses, they practice teach with each other, and they demonstrate their teaching to the presenters at the end of the weekend, as required for certification.
Please note: Certification in Dr. Fishman's Method is awarded to those who complete the entire 40-hour training with passing grades on the two tests (one online and one live teaching) plus five years of yoga teaching. Those who attend the entire course and pass both tests but have been teaching less than five years will be awarded Registered Teacher status, which will automatically convert to Certified Teacher when they complete five years of teaching. Certified teachers are able to teach Dr. Fishman's Method, to students and people in the studies, and of course may participate in the studies too.   Certified teachers and Registered teachers are also listed on Dr. Fishman's website, sciatica.org
Cancellation policy: If you cancel 3 weeks prior to the program, you will receive a full refund minus a $100 nonrefundable processing fee. If you cancel between 3 weeks and 1 week prior to the program, you will receive a refund of half the tuition, minus the $100 nonrefundable processing fee. Cancellations less than 1 weeks prior to the program are nonrefundable.
http://aumhomeshala.org/trainings/yoga-for-osteoporosis/
Melinda Atkins, the director at Aum Home Shala Yoga has generously offered close and reasonable hotel information:
1. Courtyard Marriott, 2649 South Bayshore Drive · Miami, Florida 33133, 
    1-305-858-2500, 1-888-249-3819
     http://www.marriott.com/hotels/travel/miagv-courtyard-miami-coconut-grove
2. ** Mayfair House Hotel, http://www.mayfairhotelandspa.com, 3000 Florida Ave.
        800-992-2694  
3. ** The Mutiny Hotel, mutinyhotel.com, at 2951 S. Bayshore Dr, 33133 Miami; 
        305-441-2100, http://www.providentresorts.com/mutiny-hotel/
4.  The Ritz Carlton, 3300 S.W. 27th Ave., 305-644-4680  
      http://www.ritzcarlton.com/en/Properties/CoconutGrove, 
5.  **The Sonesta Bayfront Hotel, 2889 McFarlane Road, 305.529.2828
        http://www.sonesta.com/CoconutGrove/
      **Hotels are within the walking village of Coconut Grove, no need for a car–parking can be costly.
Early Bird Tuition through March 1
Contacts
Aum Home Shala Yoga
Address :
3104 Florida Avenue
Coconut Grove, FL 33133
Phone :
(305) 441-9441
Mail :