Research
 Rotator Cuff Syndrome – NIH grant free-to-participants: Study using yoga to reverse the symptoms of rotator cuff.  Held in our office in Midtown Manhattan.
Osteoporosis Dose-response Study: Ongoing study with DVD that has been proven to build bone in people of all ages.  Write Tina@sciatica.org or see the site.
Yoga Treatment for Scoliosis – We have found a simple yoga pose which, done one time daily, reverses nearly every case of scoliosis we have encountered.  We published a small series and a larger one of adolescent idiopathic scoliosis patients' and degenerative scoliosis patients' successes with this simple method, and are currently studying more advanced methods for more complex curves.  Interested parties can come to the office or be treated by Skype!
On the Web
Yoga Injury Prevention – An I-phone and Android accessible website where you can click on a pose and see the contraindications, and click on any number of contraindications and see which poses are compatible with them all.  I'll announce it in a few weeks when it's ready.
Second Series of Poses: Yoga vs. Osteoporosis: New poses selected and designed according to the same criteria as the now-proven set that reverses osteoporosis and builds bone in people of all ages. It will be available as a DVD for purchase on the website, and soon will be on You tube for free. Arriving soon. For more information,  write me at loren@sciatica.org.
Right Here on Earth
1.Yoga Successfully Treats Osteoporosis: A recap of the successes of yoga in the treatment of osteoporosis will be part of the Aging and Rejuvenation Conference in Rome, Italy on September 10, 2018, Hotel Rome Pisana.
2.Yoga for Bone Health: Certification Course: will be held in Coconut Grove, Florida October 5-8 at Aum Home Shala YogaThis is a 40-hour course with 20 hours on line and 20 hours in the workshop.  Successful participants will be able to teach Dr. Fishman's Method, may participate in current and future research, and will have their names and emails posted on this site (sciatica.org).Another site will tell you something more about this course and its workshop.
3.Yoga for Weight Management and Insomnia- Pure Yoga West: Manhattan:Sunday October 14
(212) 877-2025
4.Yoga for Back Pain- Kripalu Center: Lenox, MA October 26-28th
Weekend workshop. The seven major causes of back pain: How to recognize and treat them. Click here for details.
5.Yoga for Back Pain: Certification Course: Pure Yoga West, Manhattan. November 2-4. This is a 20 hour certification course Successful participants are enabled to teach Dr. Fishman's Method and participate in our studies. See
6. Osteoporosis Certification Course: Dr. Fishman's Method: The Yoga & Movement Center, 1379 Locust Street, Walnut Creek, CA 94596 Friday, November 9, 2018; 6:00pm – Monday, November 12, 2018, 2:00pm (925) 938-YOGA (9642) diane@yoga-movement.com: This 40-hour course begins with 20 hours on line learning about osteoporosis, what prevents, causes and remediates it, and a common-sense understanding of how yoga works to reverse bone loss and promote bone health.  Twenty workshop hours go over the poses in all three forms  (Beginner, Intermediate and Classic), and the art of progressing students from one level to the next. Tickets through EventBright.
7.Low Back Pain Certification Course:Pure Yoga West, Manhattan Nov 2-4. 212.877.2025.
8.Low Back Pain Certification Course: Kripalu Institute, Lenox, MA, November 25-30,2018. You will learn to identify, treat, and also to avoid instigating the seven major causes of low back pain and sciatica. For more information on this 25-hour course, click here.
 9.Fortnightly Yoga for Bone Health: Dr. Fishman's office in Midtown Manhattan. Next Class July 10, 5:00 – 6:00 PM
Dr. Fishman teaches a small class for people wishing to build their bone mineral density through yoga.  We use Dr. Fishman's Method, which was found to actually increase bone mineral density in an 8-year 741 patient study (243 completing the entire 2-year protocol) that was published in a peer-reviewed journal recently:Qualified applicants with other diagnoses, and healthy volunteers may be accepted. For reservations and more information, call (212) 472-0077.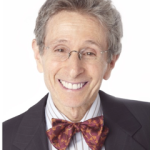 Loren M. Fishman, MD, B.Phil., (oxon.), graduated from Christ Church, Oxford, and spent the year 1973 with B. K. S. Iyengar in Pune, India. He went on to Rush Presbyterian St. Luke's Medical School, in a Tufts-Harvard Residency program, and served as Chief Resident at the Albert Einstein College of Medicine. Loren has written and edited more than 95 academic articles and chapters, and 12 books, including the best-selling Yoga for Osteoporosis and Yoga for Arthritis (W.W. Norton), with Ellen Saltonstall, Yoga and Multiple Sclerosis with Eric Small, and Healing Yoga–Yoga Cures for 20 Common Conditions. Dr. Fishman has a private practice in Manhattan and is on staff at Columbia College of Physicians and Surgeons.