4. Boone, NC
Yoga for Back Pain Certification Course
June 9-12
5. Yogaville, VA
Yoga for Osteoporosis Workshop
June 20,22.
Some Detail on these Events
4. Osteoporosis Workshop: Kripalu Institute, Lenox, MA, January 11-13.  Here we teach people to do the 12 poses demonstrated to reverse osteoporosis and osteopenia in those that have it, and build bone in those who do not have these conditions, and don't want them.  It is a 12 pose sequence that takes 12 minutes, and should be done daily.  The poses come in Beginner, intermediate and Classic forms.  We will teach them all. Click here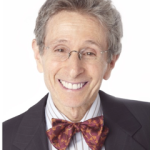 Loren M. Fishman, MD, B.Phil., (oxon.), graduated from Christ Church, Oxford, and spent the year 1973 with B. K. S. Iyengar in Pune, India. He went on to Rush Presbyterian St. Luke's Medical School, in a Tufts-Harvard Residency program, and served as Chief Resident at the Albert Einstein College of Medicine. Loren has written and edited more than 95 academic articles and chapters, and 12 books, including the best-selling Yoga for Osteoporosis and Yoga for Arthritis (W.W. Norton), with Ellen Saltonstall, Yoga and Multiple Sclerosis with Eric Small, and Healing Yoga–Yoga Cures for 20 Common Conditions. Dr. Fishman has a private practice in Manhattan and is on staff at Columbia College of Physicians and Surgeons.